Search the collections
Search in the National Archives' digital archives, indexes and databases. You can also search for information about archives and archival institutions in Sweden.
SVAR, Digital Research Room
Discover our collections of digitised records and indexes.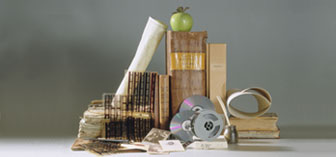 National Archives Database
Below you can find information about archives in Sweden, historical topographic divisions and contact information for Archival Institutions.
Search archives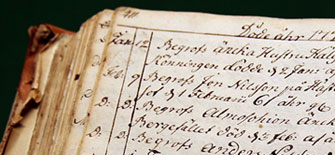 Cross Search
Search the National Archives Database and the Digital Research Room's online collections.
Cross search

Driftinformation
Torsdag den 21 september
kl. 16.30–18.30 genomförs underhållsarbete på webb-
platsen. Såväl söktjänst som bildvisning kommer att vara oåtkomliga under tiden arbetet pågår.